Northeast Florida Real Estate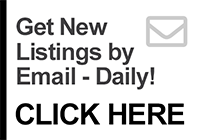 Precious Homes For Precious Families

Our team is a group of seasoned professionals that have been servicing the Jacksonville area for over 25 years.
We specialize in Duval, Clay, St. Johns, Nassau , Baker and Putnam Counties.
We pride ourselves on our team's honesty, values and our commitment to service your needs and do the best job for you.
We are a totally hands on full service team, and pledge to guide you from start to finish.
Certified Military Relocation Professionals
Featured Real Estate Listings
Contact Us
(904) 573-2003